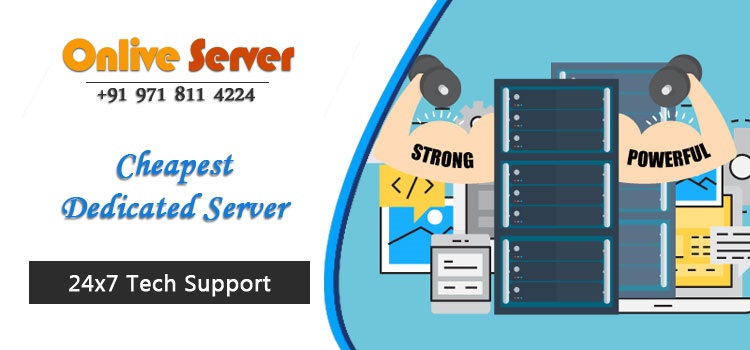 Cheap Dedicated Server
Apart from hosting of website one of the most important things is Website Ranking. After hosting of the website, it's a very difficult task for us to bring our website to the top position a well make it popular for business need. Speeding up your website is a very difficult task but here Onlive Server presents some hosting plans like Best Virtual Server Hosting & Cheap Dedicated Server, how you can increase your website up and generate more traffic on that.
Processor / Cores / Threads / RAM / Space
Location
Monthly
Action

France Dedicated Server – DSX1 – Intel Xeon-D 2123IT – 4c/8t/3.0GHz, 32GB RAM, 2x 2TB HDD SATA
Gravelines, France
$110

Germany Dedicated Server – DSX1 – Intel Core i7-2600 – 4c/8t/3.80GHz, 16GB RAM, 1 TB SATA
Kassel, Germany
$69

Hong Kong Dedicated Server – DSX1 – 2x Intel Core i3-4150 – 4c/8t/3.50 GHz, 8GB RAM, 1TB HDD
Hong Kong
$249

India Server – DSX1 – Intel Xeon E3 2136 - 6C/12T/4.50 GHz, 16 GB RAM, 480 GB SSD raid 1
Noida, India
$149

Malaysia Dedicated Server – DSX1 – Intel Xeon E3-1275 – 4c/8t/3.80GHz, 8GB RAM, 1TB SATA
Malaysia
$140

South Korea Server – DSX1 – Intel Xeon L5630 – 4c/8t/2.40GHz, 8GB RAM, 1TB SATA
Seoul, South Korea
$89

Thailand Dedicated Server – DSX1 – Intel Core i7-4790 – 4c/8t/4.00 GHz, 8GB RAM, 500GB HDD
Bangkok, Thailand
$149

Turkey Dedicated Server – DSX1 – Intel Xeon E3-1240– 4c/8t/3.7GHz, 8GB RAM, 2x 500GB SATA
Istanbul, Turkey
$89

USA Dedicated Server – DSX1 – AMD Quadcore – 4c/8t/3.0Ghz+, 16 GB RAM, 1TB SATA
Kansas City, USA
$79
Our Superb Tips
According to survey approx 80% Web-pages spend its lots of time in the downloading of other parts of a website like images, style-sheets, flash and much more. And we know an HTTP request is made for every part of a website and whenever we make a request for any site it takes a lot of time to open those pages.
There are some Tips which can be used during the building of website
Should be a Well Arrangement of elements on your web page
You should use CSS instead of images if it will be suitable
Multiple style sheets should be merged in a single style sheet if it's possible
Scripts should be reduced and it should be on the bottom of the website
Reduce the number of component from your website
Reduce Server response time
We usually see a large page is also a big factor to slow down our website speed. The large page's website is bulk and slows down the site speed, So we should use high-quality content and try to minimize page size. Apart from that, we can also compress the file to reduce the size. Compression will reduce the bandwidth of your pages as well reduce HTTP response time. You can use the tool Gzip to compress your file. Most of the servers compress the website files in Gzip format while sending it from another place and it can reduce your download time by approx 70%.