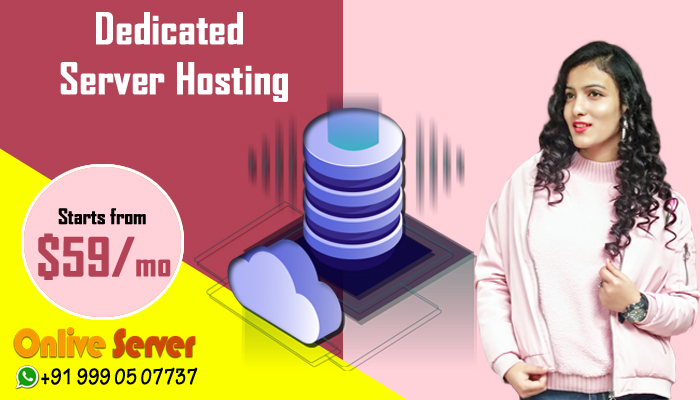 Netherlands Dedicated Server Hosting
Onlive Server supply no.1 Netherlands Dedicated Server Hosting that offers a free control panel with enhanced security features built-in and ensures website optimization too. Nowadays Cheapest Dedicated Server Hosting is being replaced by the cloud server, but still, there is a need for dedicated hosting. Many companies preferred Cloud hosting because of security service, complete control over the hardware, specific hardware requirement.
Processor / Cores / Threads / RAM / Space
Location
Monthly
Action

France Dedicated Server – DSX1 – Intel Xeon-D 2123IT – 4c/8t/3.0GHz, 32GB RAM, 2x 2TB HDD SATA
Gravelines, France
$110

Germany Dedicated Server – DSX1 – Intel Core i7-2600 – 4c/8t/3.80GHz, 16GB RAM, 1 TB SATA
Kassel, Germany
$69

Hong Kong Dedicated Server – DSX1 – 2x Intel Core i3-4150 – 4c/8t/3.50 GHz, 8GB RAM, 1TB HDD
Hong Kong
$249

India Server – DSX1 – Intel Xeon E3 2136 - 6C/12T/4.50 GHz, 16 GB RAM, 480 GB SSD raid 1
Noida, India
$149

Malaysia Dedicated Server – DSX1 – Intel Xeon E3-1275 – 4c/8t/3.80GHz, 8GB RAM, 1TB SATA
Malaysia
$140

South Korea Server – DSX1 – Intel Xeon L5630 – 4c/8t/2.40GHz, 8GB RAM, 1TB SATA
Seoul, South Korea
$89

Thailand Dedicated Server – DSX1 – Intel Core i7-4790 – 4c/8t/4.00 GHz, 8GB RAM, 500GB HDD
Bangkok, Thailand
$149

Turkey Dedicated Server – DSX1 – Intel Xeon E3-1240– 4c/8t/3.7GHz, 8GB RAM, 2x 500GB SATA
Istanbul, Turkey
$89

USA Dedicated Server – DSX1 – AMD Quadcore – 4c/8t/3.0Ghz+, 16 GB RAM, 1TB SATA
Kansas City, USA
$79
Cheap Dedicated Server Hosting:
Extreme power
Flexibility
Full Control over your Server.
Best for resource-intensive web applications
No resource restrictions
Full root access – highly customizable.
Get exactly what you want with Netherlands Dedicated Server:
Our managed Dedicated Server includes intermediate level of monitoring, management, updates, and free support. Specific tasks can be performed by the client and fully managed Dedicated Server includes software updates, security patches, reboots, and system upgrades.
When companies need complete control over their dedicated server then you should select our Cheap Dedicated Server Hosting solution from our hosting plans, their host server runs on choice of OS (Windows/Linux) and application. We offers best dedicated server hosting services in Netherlands.
Plans of Netherlands Dedicated Server Hosting:
Onlive Server offers Netherlands Dedicated Server Hosting Plans at an acceptable price at starting cost $99/per month that is also offers leading dedicated servers for VOIP, Business Mail server, storage server, development projects, Gaming, databases server and etc.
Netherlands Dedicated Server – Intel Xeon X3440 – 4C/8T/2.93 GHz, 16GB RAM, 2x2TB SATA: $99
Netherlands Dedicated Server – Intel Xeon E3-1230 v5 – 4C/8T/3.80 GHz, 64GB RAM, 2×1 TB SSD: $229
Netherlands Dedicated Server – 2xIntel Xeon E5620 – 8C/16T/2.40 Ghz, 32GB RAM, 4x2TB SATA: $229
How Does Netherlands Dedicated Server Hosting Work?
At the platform of Cheapest Dedicated Server Hosting then your website get highest level of resource allocation, privacy and control. Dedicated servers are completely devoted from one another, so users can enjoy the full access to configure their server.
Website Performance: Our dedicated server hosting resources with high bandwidth, RAM, CPU are devoted to supporting only single site. That ensures maximum uptime with no "competition" from other sites on a shared server so that a site's performance can't be affected by shifts in the use of those shared resources. So the performance of your site increases.
Superior Security: Because sites on our best-dedicated servers that mean, we don't share space with others and protect your server by malware or malicious activity directed at a neighboring site on a shared server. We are also providing DDoS protection to clients.
Server compatibility: Onlive Server provides hosting series that are based on the Intel Xeon platform therefore your applications will be compatible with all our servers. With Intel Xeon Processors you can enjoy the high performance of your server at a very affordable price.
A wide range of distributions: Many pre-install distributions are available here for your server like proper installation of CMS for various platforms such as PHP, Java, Perl, Python, and Software as a Service, etc. Here we disclose the name of CMS for Ruby on Rails Platform Alchemy CMS, BrowserCMS, Radiant, Refinery CMS, Typo, etc. Among them are various Linux and Windows operating systems. Complete installation of Web hosting control panels are – Ajenti, Baifox, ClusterCS, DirectAdmin, Domain Technologie Control, Froxlor, H-Sphere, ZPanel, Plesk etc.
Wide Range of Network: Onlive Server has wide range of network in 30 plus countries with nearest data center facilities, great security and free technical support.
For a larger project, we recommend that you choose the Netherlands dedicated server hosting instead. You can get complete control over the technical configuration of your server and have guaranteed resources. Computing power, data processing speed, large storage space and the possibility to put your server inside the infrastructure of your choice, these are all factors make your websites and applications scalable over time.
Choosing the right hosting company to get the proper installation solution involves evaluating your operation's budget and understanding the realistically grasping.
Need Help?
No matter which type of server hosting you choose. If you're looking for help, contact our expert system through Call, Email, Skype and Live Chat. Now we are helping hundreds of businesses developers with comprehensive hosting strategy to meet their needs.