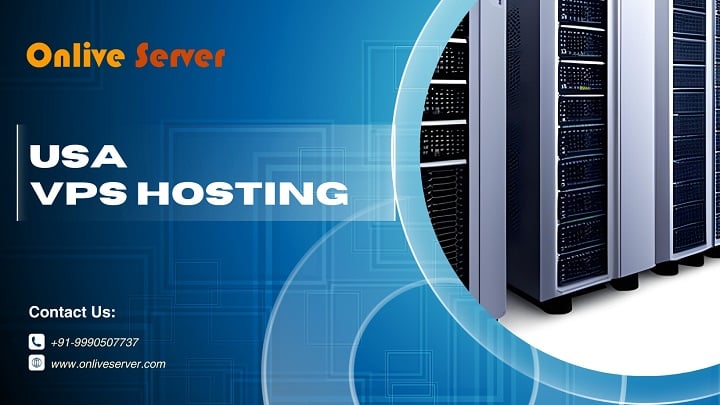 If you are looking for cheap VPS hosting, then you should consider a VPS hosting. There is Onlive Server that provides cheap managed VPS hosting services and charges only a few dollars per month. So, if you want to host an online app store but don't want to spend much money on hosting, then these types of plans are worth considering.
The main reason why people buy USA VPS Hosting from  Onlive Server is that it provides them with high-end technology and resources at a lower cost compared to dedicated servers. With this type of service, they can get access to high-performance system resources and advanced features like RAM, CPU, and disk storage space, as well as other essential features like SSL Certificate, DDOS Protection, etc.
Managed VPS Hosting comes with additional benefits such as 24/7 customer support, a 99% uptime guarantee, and so on. These services usually have higher specifications than unmanaged VPS plans because they need more care from their respective providers because there would be no one else managing them, unlike unmanaged ones where they can be controlled manually by their owners.
Advanced Privacy On USA VPS Hosting by Onlive Server
USA VPS Server is absolutely safe for business websites. Many businessmen go to VPS server hosting because of its cost and security because it offers high security like a dedicated server.
In a Technically way, when you buy Cheap VPS Hosting so you get KVM architecture hypervisor that works on a virtual physical machine. It will never share your data. It has the best to manage many different environments on the VPS server. USA VPS Hosting Server is a very affordable and secure server hosting plans that are considered perfect for the demands of growing online markets and business users.
Processor / Cores / Threads / RAM / Space
Location
Monthly
Action
USA VPS Server Hosting Offers KVM Support
Our Cheap VPS Server hosting comes in the form of a 100% securely managed environment that provides greater stability, flexibility, and reliability. It focuses on all sensitive privacy of important applications and data of users in which no extra cost is involved. This allows customers to independently install and even restore their operating systems while rebooting their assigned servers. Its fact that VPS servers are software-defined in the United States, it becomes easy to create and configure. With the VPS hosting of the United States location, the user can get 1 GB RAM, 1 core processor, 30 GB storage space, 250 Mbps network connectivity speed, 1 TB data transfer bandwidth, and 1 dedicated IP.
Virtual Private Server is a short name of VPS, which provides full space to the users just like a dedicated server of a physical server hard drive with CPU resources and memory. In fact, VPS comes in the form of a two-in-one server hosting solution and it is connecting the specifications of both types of servers like shared server hosting and dedicated server hosting. Here are the most important server hosting solutions is available in the market. Each of our USA-based VPS Server hosting services is the type of web hosting where the hosting provider takes full responsibility for managing the server plans and managing regular tasks and complex infrastructure. It will be comfortable for the business website.
Get Many Servers in Many Countires
We bring the best and excellent fully managed VPS hosting and unmanaged VPS hosting solutions that are available on onliveserver.com for USA, UK, Germany, Japan, Canada, etc. Each of our USA VPS Server Hosting plans is the best bootable. VPS service not only gives you the freedom to install, it provides the necessary software, operating systems, and tools, whereby you will also get the ability to boot and reboot the server.
Best Data Centers
This is best for you because we have three data centers in the United States, which will give you good support for your purchased VPS Server Hosting plans in the USA. Our Data Centers are in: –
Buffalo, New York, United States
Columbus, Ohio, United States
Kansas City, Missouri, United States
Best Virtual Private Servers
VPS Server works as a virtual machine based on KVM architecture. It provides the high-level functionality and features of a physical machine or server. That allows customers to configure software applications and operating systems. After that, anyone can install and configure the OS of their choice. With the USA-based VPS server, you get the ultimate option to choose and use operating systems like Windows and Linux. In these OS, you will get the all variables such as Debian, Ubuntu, Santos, Windows 2012, Red Hat, Fedora, Windows 2008 and many more. When you buy our VPS plans. Then you get the best control panel category, there are many options like Webmin, Ajenti, Plesk, Zpanel, Centora, and more.
Cheapest Prices
It is also valuable to note that you get all these facilities in the Buffalo-based data center. As well as it is in the cheaper range of $11 monthly. And it has a very cheap price that you need to pay for VPS server hosting. In addition, it is very cheap to consider compares to so many expensive servers. It has very good resources that are received through Web hosting. Our second plan price is just $22 per month. This service brings many benefits such as 2 Core, 2 GB RAM, cPanel, free tech support, 60 GB HDD, 2000 GB Bandwidth, KVM VPS, IPs, Performance, reliability, etc.
OS Management
When you want so that time any custom device can be easily installed on the VPS server without delay. It is provided so that the installation of your selected operating system tools is approved. It is important for you to install software that works with the operating system that you have chosen. However, a lot depends on the experience and ability of the server hosting provider that you are choosing. For this reason, we offer such schemes that people give us review well. It is always a good and safe idea which provider is providing reliable web hosting solutions. You can choose our web services without any doubt. Make a mood and call to choose affordable among with the best and Cheap VPS Hosting provider.