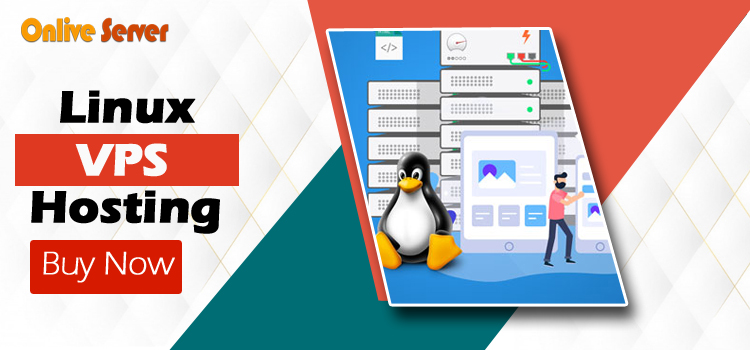 How to Improve Your Website with Linux VPS Hosting
Linux VPS hosting can make an excellent solution to improve the efficiency of your website. The operating system used in Linux VPS Hosting will allow you to run applications on top of it that will help you improve your website and make it much more efficient than it would be if you used any other type of hosting service. In this article, we'll take a look at some of the ways you can use Linux VPS hosting to improve your website and some examples of these solutions
If you're still wondering how to improve your website and want to be sure you're getting the best possible hosting service, you might consider switching to some tips that will help you decide if this type of hosting is right for your site or not.
What is Linux VPS Hosting?
Linux VPS hosting is one of a few variations on virtual private server hosting. As you may have guessed, it's simply virtual private server hosting that runs Linux. There are a lot of people that prefer Linux and because there is no charge for software licensing, Linux servers tend to be cheaper than Windows servers. If you want your website hosted on Windows servers, it's going to cost more and those prices will continue to rise as Microsoft continues updating its software regularly (and charging for new versions). The biggest benefit of running on Linux is cost-effective but there are some other advantages as well
Autoscoring
When you're running a business, it's easy to focus on what your visitors do online and how they interact with your products and services. But there are also ways for you to measure which products or services your customers use and how often. While that can be done manually, if you have a lot of data points, consider using autoscoring software, which automates that process for you.
Flexibility & Customization Options
Unlike other types of web hosting, Linux Virtual Private Server (VPS) hosting gives you complete control over your virtual machine. So, if you want to install a different kind of operating system on your Linux VPS or tweak a few things in order to boost performance, go ahead and do it. When you utilize a Linux Virtual Private Server for your website hosting, you are able to fully customize your server environment.
Processor / Cores / Threads / RAM / Space
Location
Monthly
Action
Technical Support
The main benefit of using a web hosting service is that they will handle technical issues and have a professional staff on hand in case something goes wrong. They also provide excellent customer support and are available around the clock. This means if your site is not working properly, you can reach out to them right away rather than spending hours trying to solve problems.
Developer tools
One common misconception is that Linux VPS hosting is a lot more difficult than other types of hosting, but there are actually tons of developer tools available. If you're not a developer, don't worry – these tools make it easy for non-technical users to manage their Linux websites. What you might not know is that it's possible to install WordPress and Drupal on Linux too. You can also run Perl, Python, Ruby, and even Java applications on your site using these development tools. Check out some of our Linux VPS hosting plans today!
What benefits will a data backup policy provide?
Having a data backup policy in place can really save your business. If your data was lost, there's no telling how much money you would have to spend just to replace what was lost or if it's even possible at all. A data backup policy protects your website by making sure that you don't lose any of your website content, meaning you won't need to rebuild from scratch. This peace of mind is invaluable for a business owner, which is why more and more companies are adding backup policies.
Conclusion
In conclusion, Linux VPS Hosting is definitely one of the better ways that you can get a website from one point to another without it looking terrible. This should definitely be something that you will look into when trying to improve your website or make it bigger than it is now. For further information, check out our post on why shared web hosting is a better option for websites that aren't earning as much money and don't need as much space.