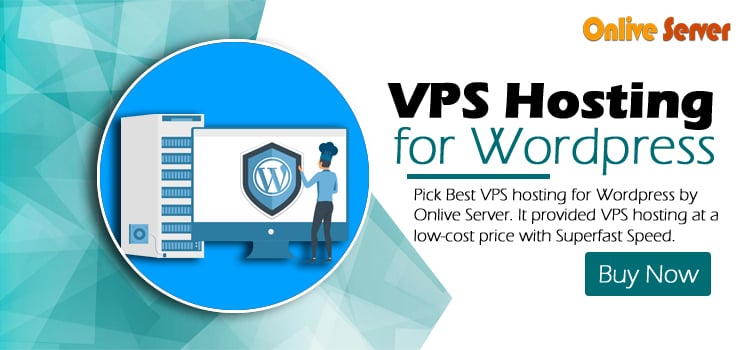 How to Define VPS Hosting for WordPress?
What is VPS Hosting? Is it the same as shared hosting? Which factors should be considered while comparing it with other WordPress hosting options? What to look out for when choosing VPS hosting. If you are ready to read on, let's go! This post will guide you through VPS Hosting and help you define its features, advantages, and potential benefits in order to make your buying decision easier! So, let's start from the beginning. We can easily define VPS hosting as an extension of shared hosting with additional features such as guaranteed resources, dedicated IP addresses, enhanced security, and many more. That said, VPS Hosting is not an exclusive term. It's actually one of the many services offered by Virtual Private Server providers to their clients. At Onlive Server, we provide high-quality VPS Hosting for WordPress services with extraordinary support to help you grow your business online.
Processor / Cores / Threads / RAM / Space
Location
Monthly
Action
How to Improve Your Website with VPS Hosting for WordPress
The Best Way to Get Started with a WordPress Site When You Own a Business or Online Store is by Using VPS Hosting for WordPress. A Good Start Can Make a Lot of Difference to The Success of Your Website. This Means that You Need a VPS Hosting Service That Includes These 5 Things in It: High Security, Fast Speed, Reliability, Scalability, and All Flexible Options. And Onlive Server Provides Them All.
BENEFITS OF VPS HOSTING FOR WORDPRESS-
If your site is hosted on a virtual private server, you'll experience an incredible increase in performance, speed, and reliability. In fact, your site will be faster than it ever has been. The reason is simple: Because a VPS serves only one website (instead of several), there's no need to divide CPU power, RAM, and hard disk space among many users. Your site gets all that power to itself! Best of all, you can use any WordPress hosting plan with a VPS—you don't have to make any changes or updates to your sites; just transfer them over from shared hosting when you choose VPS hosting for WordPress. Onlive Server also provides other features –
24/7 technical and customer support
99% Uptime network guarantee
Flexible and scalable resources
Full root access to your server
Choice of Operating system
Security-as-a-service
Consistent and robust network
Enterprise-grade hardware support
Fast speed
Improved Speed ​​and Performance
As mentioned, virtual hosting allows you to run a more stable and faster website. This is because your websites are completely separated from others on shared servers. No other sites will interfere with yours and if one site starts slowing down or stops working, it will not affect yours. Because everything on a Virtual Private Server is handled separately, they tend to perform much better than shared hosts. Also, since many customers share each physical server with dozens of other websites, these sites slow down when too many people are accessing them at once (known as hogging).
24/7 Technical Support
A good hosting company should have 24/7 technical support. Our technicians are on call, so you can get help whenever you need it. Having a reliable server host gives you more time to work on your business and less time worrying about if your website is up and running. If your web host doesn't offer 24/7 technical support, it might be a good idea to switch over before an emergency occurs. You never know when there will be a problem with your site, but we do! (Also worth noting: It goes without saying that you want to choose a web host who offers actual phone support.
Performance
It is essentially a container that runs its own full-fledged operating system, and customers can install their own software on it, or run software provided by their Internet provider. A hosting provider that offers VPS hosting for WordPress services has control over physical resources such as network bandwidth, data canter location, and electrical power. A virtualization technology like Xen or VMware can be used to host multiple isolated VMs on one physical server.
Improved reliability
Cloud-based hosting features a unique model of redundancy, and we do it right. Our infrastructure is distributed across multiple data centers, with each canter housing multiple power systems. In addition, we replicate critical hardware and software components across different centers so that we can avoid outages in even a single location. More uptime and more control! That's because you won't have to worry about your servers going down — no matter what happens.
Conclusion –
You can see now that you can use what you already know about yourself and spin a product out of it, which will ultimately make you money online. In fact, if you follow these steps to create products that fill holes in markets and provide value, then people will buy them from you because they're getting exactly what they need. If people aren't buying your product, then review it and see if it is addressing a problem within your niche or maybe step outside of your niche and look at some popular posts in other related niches (if there are any) as well as Google searches for topics related to yours. Try adding these elements into your content creation process or product creation process and watch sales start rolling in! Let me know how it goes!