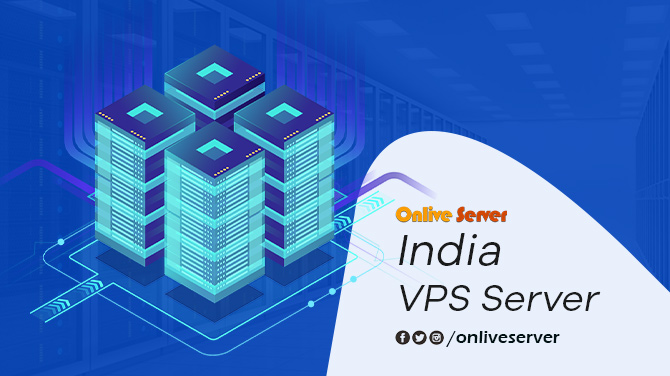 Onlive Server provides you with a high-quality and reliable India VPS server. With our VPS Server, you can easily host applications, store data and run your own website. You can also use your VPS Server for software development, testing, and demo purposes without any risk. Our team will help you anytime in case of any issues related to the setup process or server configuration.
Our India VPS hosting plans are designed to meet the needs of both small and large businesses. We provide a wide range of services including shared hosting, reseller hosting, virtual private servers, and dedicated servers at affordable prices. In addition, our premium India VPS Server is available with a wide range of specifications and features at very affordable prices. Get a dedicated IP address to access your server from anywhere in the world. Our Indian virtual private servers offer all the features of a dedicated server but at a fraction of the cost.
Processor / Cores / Threads / RAM / Space
Location
Monthly
Action
It is a virtual private server, a hosting service that provides a dedicated server environment. which means you get the same powerful hardware, memory, and storage as with a dedicated server but at a fraction of the price. The VPS also has its own operating system and resources to run your applications. Moreover, it is an ideal solution for those who want to take advantage of all the benefits of other servers without having to invest in their own hardware. The VPS allows you to create your own virtual machine, which can be used for various purposes. You can use the VPS for hosting multiple websites, databases, or email services on one server. This saves space and money because you don't have to purchase additional hardware or software licenses for each website or application that you host on your server.
The Benefits of India VPS Server Hosting
Here are some of the main benefits of using a VPS server:
Performance – India VPS servers have high performance and are able to handle more traffic than other types of hosting options. This makes them ideal for busy websites that receive large amounts of traffic.
Security – It offers more security than shared hosting plans because each customer has their own virtual machine. This ensures that other customers cannot access your site unless you allow them to do so through FTP or SSH access controls.
Reliability – Since each customer has their own virtual machine, there is less chance that it will go down when another customer's site crashes due to technical issues with their hardware or software configuration settings that impact all users at once.
High availability and enterprise-grade security.
You can scale up or down based on your business needs at any time, with no contract required. You can also change the configuration of your virtual private server any time you want to, so it's easy to adapt to changes in your business or IT infrastructure needs.
It provides high availability and enterprise-grade security with ISO certification from an experienced hosting provider in India. Our hosting engineers ensure that your data is safe at all times by using robust hardware and software solutions. It is designed to provide excellent performance while keeping costs low.
Onlive Server great opportunity for your VPS Hosting needs
It has been providing VPS hosting services for many years. Our servers are located in India, which is one of the fastest-growing IT markets in the world. Our company is known for its affordable and reliable VPS hosting solutions. We provide different types of virtual private server hosting packages to meet your needs. In addition, it offers a wide range of VPS plans that are suitable for both personal and professional use. Whether you are looking for a basic plan for personal use or a high-end plan for enterprise-level applications, we have something for everyone. Our plans come with a range of features such as SSD storage, multiple IP addresses, free domain name registration, free site builders, and more!
Moreover, our VPS plans come with an easy-to-use control panel that allows you to configure your server settings easily without any technical knowledge required. If you want to connect your server to the internet. All you need is an internet connection and a web browser. You can access our control panel through any web browser like Internet Explorer, Mozilla Firefox or Google Chrome, etc…
Features of using VPS Server hosting
It has been designed with all the necessary features that are required for a robust online presence. Some of its main features include:
Multiple Operating Systems – You can choose any operating system according to your needs. If you want a Windows-based operating system then you can buy a Windows VPS Server. If you want Linux based operating system then you can buy a Linux server. In addition, if you want both then you can buy a dual VPS server (windows & Linux) at an affordable price.
Dedicated IP Address – It gives you a dedicated IP address so that no one else can use it except you only. Your website will load faster than other websites because only your website will be hosted on this IP address.
SSH Access – SSH access enables us to manage our virtual hosting machine directly from our local computer without visiting the remote control panel every time we want to make changes on our sites.
Conclusion
India VPS Hosting is the best choice for hosting of your business website for safety and secure connectivity. To secure your business website from hacker intrusion, DDoS attacks, etc. you can use VPS Server for hosting. Your budget will not be a problem when you choose Onlive Server for your Virtual Private Server plan.