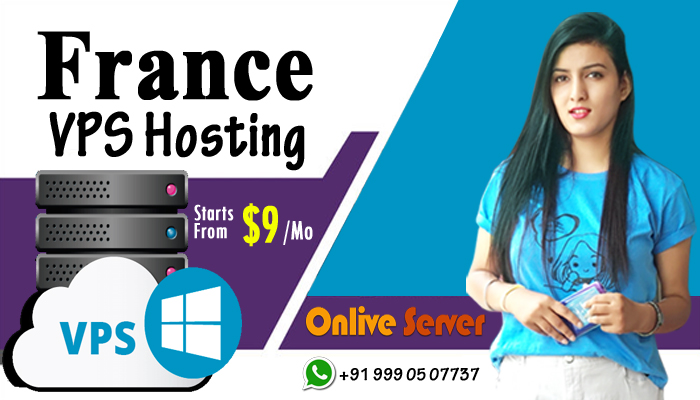 Cheap France VPS Server Hosting
Onliveserver.com give a golden opportunity to get best and Cheap Cloud VPS Server Hosting services in Gravelines, France. Buy here right server hosting plans based on Linux and Windows Os platform. generally, We known for high performance web hosting service provider, here all types of hosting plans available at cheapest price such as Dedicated Server and cloud VPS hosting for worldwide location : France VPS Server Hosting also one of them which is gives high DDoS protection and also provides most essential feature that is full root access, fully managed, high disk space. It helps to instantly deploy and scale your online business website. Our all plans come with Core OS updates and patches.
Processor / Cores / Threads / RAM / Space
Location
Monthly
Action
We use a technology for VPS is that KVM Virtualization, these come with guaranteed dedicated resources and complete Isolation which is given to user all the features and functions of a dedicated server. We deliver fully managed hosting services, clients can focus on their online business websites while France VPS Hosting takes care of routine security, scalability and monitoring all task. The user can install and run any software, hardware and applications according to their requirements, including Os.
The primary plan of France VPS Hosting is 1 Core, 1 GB RAM, 30 GB HDD, 1000 GB Bandwidth and more at just $9/month. Here user has the freedom to select their bandwidth. CPU, RAM, HDD and DDoS Security allocated to your hosting package, it will always be available for your applications/software. Our VPS servers are available in all our data centers: Gravelines (Northern France), Strasbourg (Eastern France) as well as also available in the nearest area of France. We ensure to protecting your websites against malware virus, unauthorized access and spam Apart from that it help to push your business website up in the search engine rankings. The user can backup their data from the nearest data-centers.
Why choose to France VPS hosting with us?
Best reliability and customization options
Real-time redundancy powered by a KVM cloud infrastructure
Instantly deploy, grow to business website
FREE DNS, cPanel with proper-installation in all hosting plans
FREE server monitoring & management for patches and updates
FREE SSD and SSL for fast, secure hosting
FREE tech support team 24*7 hours
We always up-to-date to keep your server secure. Linux User can connect their VPS through SSH and windows users connect through Remote Desktop. We ensure to give quality hardware and our all VSP servers come with unmetered bandwidth, DNS, Proxy and unique IP. There is no any extra charges and no downtime due to high bandwidth.
We routing our network through top ISPs in France location, which is never let down your server and increase Internet bandwidth and traffic. It allows your website to make a point-of-presence in the geographic area on the internet. Top ISPs in France –
SFR

Bouygues Telecom

Coriolis Telecom

Alice Internet

Sosh

RED by SFR
Have any query? need to get in touch with our Tech Support Team call @+ 91 9718114224 and Live chat with us.