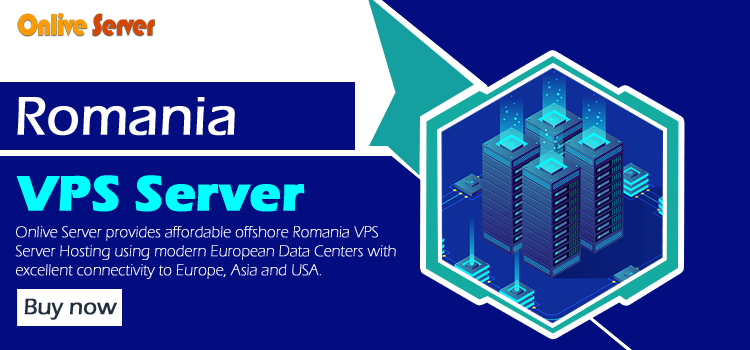 Romania VPS Server
We will have to say that the new VPS solutions. It is all-time awesome for corporate. Romania VPS Server Hosting is the first option that has been described by many as the ultimate result for the chosen customers. The best thing about our professional VPS hosting services is that we offer you a large range of customer solutions with different features and specifications based on your requirement, budget, and your design choice. Romania VPS Server hosting plan providers have built up an impressive track record of customer service over the years to ensure that all aspects of the agreement-making process are followed to perfection.
If you're looking for powerful web hosting, there's only one real choice — Romania Hosting. The experienced providers of Romania Hosting will work with you to understand your needs. This will create a custom-tailored VPS hosting plan that meets your specific needs. Our managed server hosting plans come with the best service possible for the most competitive price you'll find anywhere. If you want to run your own machine, full self-administration is available at no additional charge. Windows VPS hosting uses the latest security technology to ensure your data is safe, and it comes with instant provisioning, 100% SLA uptime, and 24/7 support. It will monitor system end-to-end uptime and manage power on demand and network connectivity.
Data Center
Processor / Cores / Threads / RAM / Space
Operating System
Monthly
Action
What will you require?
Whatever your needs we can custom build a highly effective VPS server to meet them. All our embedded solutions include an entry-level server, a control panel for management and control. It offers latest leading-edge operating system for top performance. With our complete configuration, you will achieve the lowest total cost of ownership including minimal downtime and the ability to scale up or down as needed.
Our VPS hosting company provides you with an expert team of friendly support and exceptional server hosting solutions.
These powerful servers offer exceptional performance within the reasonable budget limits we set for new customers each month.
You'll get the largest amount of dedicated server space available, with adequate network bandwidth.
You can do consultation about architecture and network infrastructure with their experts and network specialists.
VPS Solutions is a premier provider of high-performance Enterprise-class servers, hosting services, colocation, managed application, and software development solutions.
It provides 100% uptime and stable hosting with the best performance. You can find us among top web host companies, fast and reliable servers.
We want to help your business grow and succeed by providing quality technical and application development at an affordable cost.
Our VPS Servers are designed to deal with peaks in demand, whilst optimising speed and reliability. A range of packages scaled to suit your company.
We can help with domain name registration, SSL certificates, and customer service. It gives you complete control over setting up your own website. It offers 24/7/365 support from our online office.
Quality of the VPS Server Hosting:
Our quality-assured Virtual Private Server hosting solutions take a no-compromise approach, backed by years of reliability, compatibility, and expert technical support. Our company offers a variety of VPS server plans and provides excellent customer service. We want you to get the most for your money and make sure you have the right services. We have a variety of business statistics available through our robust network aggregation technology, leveraging the networks we have in place, access to multiple carriers, and low latency data centers.
Our Virtual Private Servers are specially designed to deliver fast reliable hosting with the lowest cost per month. We offer servers like cPanel, FTP, SSH Access to control, PHP includes FastCGI, virtual hosts, PostgreSQL Database system, etc. Choose from a range of the latest server hardware and operating system platforms available in the industry, for any scale of hosting requirements. Onlive Server provide fully loaded server hosting solutions at a very affordable price. If you have any questions or inquiries regarding our services feel free to contact us via email or Live chatbox on our website.
Get Cheap Romania VPS Server Hosting:
Best VPS Server Hosting by Onlive Server is a powerful and affordable solution for any kind of online project. Fully managed VPS servers area unit created and maintained by our expert team of VPS hosts, World Health Organization work 24/7. We offer a wide range of VPS Hosting options to fit the needs of your organization. Every plan comes with our comprehensive support. Our cheapest VPS packages are a great cheapest value. Our VPS hosting is one of the most secure available, and offers many features you'll only find in an enterprise-level hosting plan.
Different Types of VPS Server Hosting Packages:
We offer several different configurations and packages to meet your very specific needs. Our technical experts can handle a wide range of applications including PHP, ASP, CGI, MySQL, and many more. We will make sure that your website is running smoothly utilizing any resources that we are able to give your business. If you have recommendations, please let us know. Consider the variety of prices to get just the right solution for you:
We offer Windows VPS Server & dedicated servers at our cost-effective prices. Our in-house managed servers, enable you to manage your server from anywhere in the world. Our server hardware is meant with hardware acceleration enabled for all software applications. We ensure a 99.99% uptime guarantee and it is secured with premium Broadcom and Fortinet firewalls to protect your data. Our network infrastructure is lightning-fast peering arrangements between our world information centers within the United States of America and Europe. You can install and run an unlimited number of websites on your virtual private server. VPS has advantages in running CPU-heavy websites that require high I/O rates and content delivery.