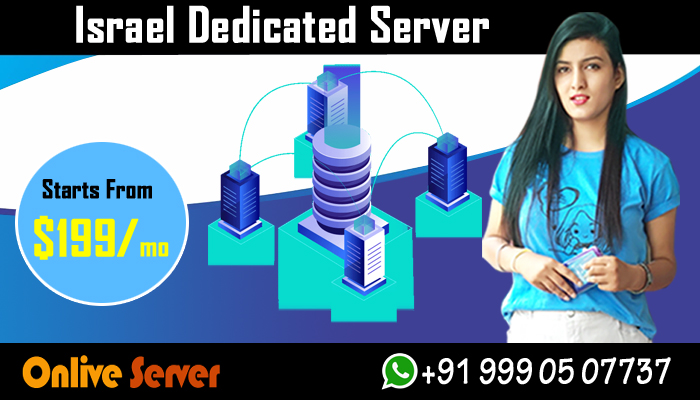 Israel Dedicated Server Hosting
You can choose our Israel Dedicated Server Hosting plans that perfectly suits your company goals. Starting price of our Israel Dedicated Server Hosting is only $199 per month. Onlive Server pride in providing budget-friendly and top-notch plans at very affordable price. Get Our Hosting plans for top-level business hosting. With their long-term work in the hosting field, Onlive Server understands what customer wants and demands to their Business and which type of services need to customer. Onlive Server provides reliable and flexible Israel Based Dedicated Server Hosting plans at an extremely reasonable price.
Processor / Cores / Threads / RAM / Space
Location
Monthly
Action

Israel Dedicated Server – DSX2 – 2xIntel Xeon E5-2609 – 8c/8t/2.40GHz, 32GB RAM, 1TB HDD
Israel
$349
Our Dedicated Server Hosting is a cost-effective web hosting service with a securely managed environment that offers greater flexibility and focuses on privacy. Israel Dedicated Server Hosting is the perfect choice for your business if you want to experience unbeatable website performance, data security, and control of your computing resources. Onlive Server offers the cheap and Best Dedicated Server in Israel with the availability safe, secure and reliable that have a high network uptime and outstanding performance.
Your website will never get affected by any other website and get enough space to increase both in size and traffic. You will get enhanced security with DDoS protection and also we provide Easy-to-use control panel such as SysCP, Usermin, VestaCP, Virtualmin, Virtualmin Pro, Webmin, ZPanel and many more. we offer reliable and simple Dedicated Server Hosting at cheap price for your professional use. Our Dedicated Server Hosting will be secured, speedy and stable.
There are various reasons why the online businesses for the Best option are Dedicated Server Hosting to enjoy the great performance in a simple manner without any problem. You can get a better resource with our dedicated server plans. Before utilizing the plans, you can check the processor, cores, threads, RAM, and space for the dedicated server. our Dedicated Server Hosting is providing with the quality software that improves the business performance.
You can get the Israel Dedicated Server Hosting at a very acceptable price. Dedicated Server is available in both Linux and Window hosting are perfectly matched the operating system. Dedicated server hosting service plans make the managed unlimited free email account as well as managed for the customers.
Our Dedicated Server in contains complete control of server and software installation. This is suitable for any database management and traffic-intensive websites. so choose our affordable, stable, scalable, safe and Eco-friendly Israel dedicated servers plans for hosting your website, running an application.
To increase the level of service and performance our company provides amazing services with slightly less expensive than other hosts provider, Onlive server provide complete hosting features, reliability, and free technical support.

Onlive Server Hosting is providing fantastic performance at competitive prices. Professional Technical support team makes the user get carefree service with full efficiency on the dedicated server.
Have any query! Email, Live chat & Skype – ONLIVEINFOTECH