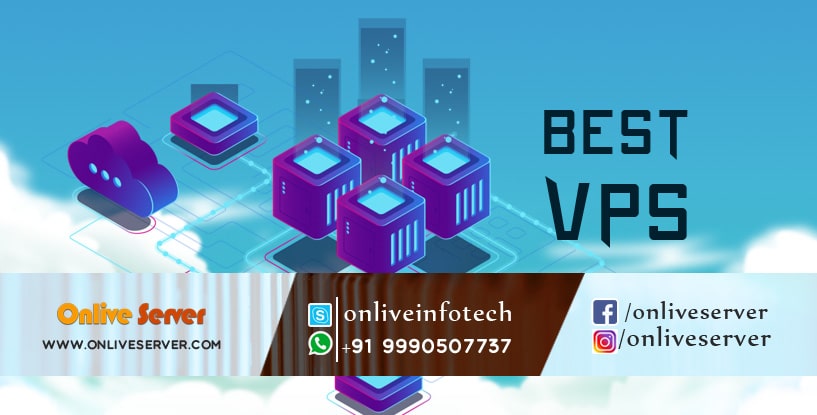 Cheap VPS Linux Hosting – Onlive Server
If you already have a site that is up and is running successfully, the next big thing you need to do is go for Cheap VPS Linux. Having a site that is running successfully online means step one of your journey is almost complete. Now what? What if your website is growing at a very fast pace? You will find that your growing website now has the potential of making use of extra resources for running smoothly. Of course, you can go for shared server hosting that is ideal for small-scale assignments but what if your site starts expanding? This is when you will start facing problems. So, the best solution for you would be going for Cheap VPS.
Processor / Cores / Threads / RAM / Space
Location
Monthly
Action
VPS is called Virtual Private Server and it tends to be virtual mainly because it makes use of server virtualization software for creating a number of virtual servers on one single server. VPS is private because the users on this server get unique access to the virtual private server they are actually paying for. This kind of server hosting offers greater control on server administration and configuration than shared plans. It has the potential of handling traffic-laden and resource-heavy sites.
Processor / Cores / Threads / RAM / Space
Location
Monthly
Action
Choosing the Right VPS Hosting Provider
When it comes to making the choice of the best VPS hosting providers, you will have to carry out an all-inclusive methodology that examines the features, support, and performance of the providers. Interested users also need to go through the reputation and the pricing structure of the provider in order to make the right choice.
Take, for example, virtual private servers available from Onlive Server come at the best price. For this amount, you get 1 core processor, KVM Architecture, 1 GB RAM, 1 dedicated IP address, 30 GB storage space, 100 Mbps network connectivity speed, 500 GB data transfer bandwidth and Linux and Windows operating system. In the cPanel category, you get ZPanel, Sentora, ISPConfig, and Virtualmin.
Main Features of Virtual Private Server Hosting
VPS hosting generally uses many virtual servers, almost ten to twenty servers, on one single server. Here, it is important to note that shared server hosting accommodated several hundred to thousand users on one server. Since you are one of the few customers on the server, it gives you the flexibility of using a large number of server resources for your own advantage. This includes the guaranteed amount of hard dish, RAM and CPU as mentioned above. These resources are completely dedicated to serving your requirements only.
Scalability is one of the most important points to mention when speaking about the best & Cheap Linux VPS infrastructure. Users get the ability to add and removing resources on-the-go which further makes VPS one of the most perfect solutions for handling traffic spikes and growing assignments. To be very brief, virtual private servers are faster, better, stronger and harder. On top of everything, they offer complete freedom when it comes to configuration and technology. While shared hosting does not make way for the use of new technologies or any kind of administrative success, the virtual server (VPS Server) offers administrative privileges and the possibility of running exclusive technology.
Common questions asked about VPS are as follows:
Are our virtual private servers completely different from dedicated and shared servers?
Yes, they are different in pricing and nature.
What hardware did you get with VPS?
You get CPU, RAM, and bandwidth and disk space.
Disk space offers your site the room to flourish and expand.
What do you mean by root access?
Root access means the clients get a curtain panel for managing their servers.
Are price comparisons important?
Yes, you need to make price comparisons for finding the right service.