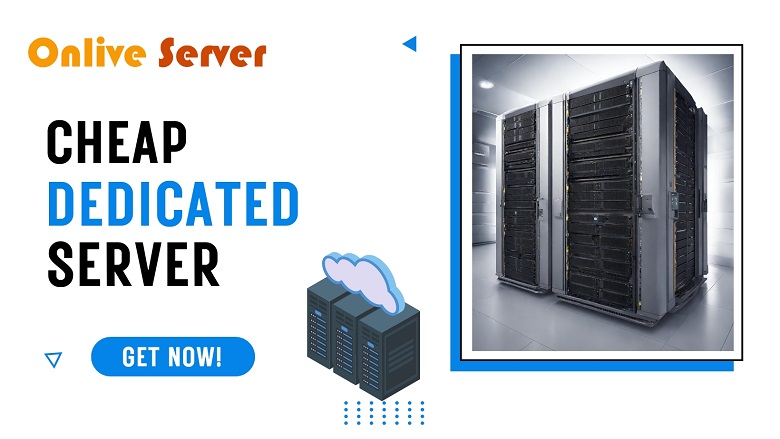 Cheap Dedicated Server – Onlive Server
There is always confusion among the masses about VPS servers and Cheap Dedicated Server. Not only this but various questions also strike related to both of the hosting services, such as which one is best? It is a significant step that keeps all the things in your mind about the VPS and dedicated server. It will help you to choose the best between these two. Compare each and every factor of a dedicated server with the VPS. Apart from it, there is a significant difference between dedicated servers and VPS. Here is the list of differences that will clear your views about these hosting systems.
Processor / Cores / Threads / RAM / Space
Location
Monthly
Action

France Dedicated Server – DSX1 – Intel Xeon-D 2123IT – 4c/8t/3.0GHz, 32GB RAM, 2x 2TB HDD SATA
Gravelines, France
$110

Germany Dedicated Server – DSX1 – Intel Core i7-2600 – 4c/8t/3.80GHz, 16GB RAM, 1 TB SATA
Kassel, Germany
$69

Hong Kong Dedicated Server – DSX1 – 2x Intel Core i3-4150 – 4c/8t/3.50 GHz, 8GB RAM, 1TB HDD
Hong Kong
$249

India Server – DSX1 – Intel Xeon E3 2136 - 6C/12T/4.50 GHz, 16 GB RAM, 480 GB SSD raid 1
Noida, India
$149

Malaysia Dedicated Server – DSX1 – Intel Xeon E3-1275 – 4c/8t/3.80GHz, 8GB RAM, 1TB SATA
Malaysia
$140

South Korea Server – DSX1 – Intel Xeon L5630 – 4c/8t/2.40GHz, 8GB RAM, 1TB SATA
Seoul, South Korea
$89

Thailand Dedicated Server – DSX1 – Intel Core i7-4790 – 4c/8t/4.00 GHz, 8GB RAM, 500GB HDD
Bangkok, Thailand
$149

Turkey Dedicated Server – DSX1 – Intel Xeon E3-1240– 4c/8t/3.7GHz, 8GB RAM, 2x 500GB SATA
Istanbul, Turkey
$89

USA Dedicated Server – DSX1 – AMD Quadcore – 4c/8t/3.0Ghz+, 16 GB RAM, 1TB SATA
Kansas City, USA
$79
Cost- In the case of pricing, VPS is less expensive than dedicated servers. While shared hosting is less expensive than the VPS. In addition to it, the dedicated server, including Germany Dedicated Server, is costly. It is expensive due to the facilities and features.
Scalability- In the case of scalability, a virtual private server is accessible to scalable. This downtime is not required. In contrast to it, downtime is required. However, the demand for downtime is dependent upon the hosting provider.
Performance- Dedicated server like Europe Dedicated Server offers the optimal performance. Its performance also relies on the set up of hardware as well as needs. Virtual private servers provide high performance but not like the dedicated server.
Security- If you want to secure your website, then prefer a dedicated server. The reason is that it provides maximum security to your site. In the case of VPS hosting, it offers high security.
Suitability- VPS is suitable for the small businessmen, high traffic websites, as well as for bloggers. Moving to the dedicated server is the next step after VPS. If VPS does not fulfill your requirements, then prefer a dedicated server like Germany Dedicated Server.
Based on the above conditions, you can choose either Germany Dedicated Server or VPS.
Virtual Private Server:
It is one of the most prominent servers. The reason behind that is it offers high performance as compared to shared hosting. However, mostly masses believe in purchasing a low-cost thing. As it is lower in price, then they prefer it. The VPS hosting offers the sharing of numerous resources like CPU, Disk Space, and many more.
Dedicated Server:
Ifyou want a better option than the virtual private server, then you can choose a dedicated server without the second thought. Dedicated servers are far better than virtual private servers in all aspects right from performance to scalability. Although it is expensive yet provides better features, in this server, there is no need for sharing. It is better in that case when you require the extra space, privacy as well as security. It provides high tech security to your website.
Nowadays, VPS hosting systems and Dedicated Servers have become the primary need for websites. The website without this is like a body without a backbone. In addition to that, it is basically up to you either you go for cost or features.
In the end, if you take your business as a priority, then choose the dedicated server, especially Germany Dedicated Server. It offers numerous benefits that are beyond your thinking level. You will get the opportunity to enhance the value of your profile. While purchasing the server, consider two major factors first are uptime, and the second one is customer support. It is not an easy task to choose between both of them. The reason behind this is that both of them are perfect in their way. So choose as per the requirement of your business. You can also take suggestions from the provider.
Conclusion
If you are searching for a dedicated server, this blog post will give you some options to help you find the one that is perfect for your budget and needs. Remember, when it comes to these types of servers, there are a few key differences between Germany Dedicated Server and VPS that you should be aware of before making your decision.