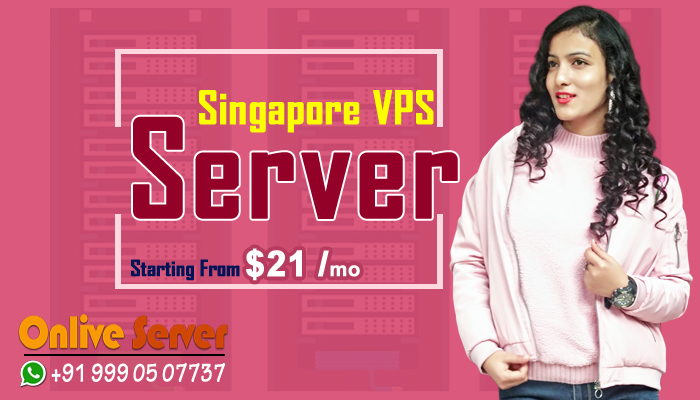 Singapore VPS Hosting
In the cheapest Singapore VPS Hosting Server environment virtualization software. It used for compartmentalizing a physical server into several virtual servers. Onlive Server offers Singapore VPS Server at just $21 per month. There are many web server hosting plans, which are 100% secure.
Processor / Cores / Threads / RAM / Space
Location
Monthly
Action
Each virtual server within a Best Singapore VPS hosting environment. They has the ability to run its very own applications and operating system. This kind of hosting is not for every business. But it is fast becoming one of the most popular hosting preferences for highly advanced developers. Who want root access to their servers for running their software. If you are wondering whether it would be a good idea for you to move to shared server hosting. If you want to go further and put your money into having your very own dedicated server, then wait. You need to consider your requirement for flexibility, server space, and growth. Onlive Server has a data center in Singapore. Considering these important factors will help you in getting answers to all your web hosting-related questions.
What it is Like Outgrowing Shared Server Hosting?
It is always a good idea to go for affordable VPS hosting especially for the websites that require more space than what is available through a shared server. This goes special for businesses that run several high-traffic sites. It is absolutely true that dedicated servers tend to be huge technical and financial investments but VPS comes in the form of an in-between alternative that provides great scopes and flexibilities for savvy developers. All the exclusive features of a cheap VPS server like 1 core processor, 1 GB RAM, 30 GB storage space, KVM architecture, 1 TB data transfer bandwidth, 100 Mbps network connectivity speed, and 1 dedicated IP address. Operating systems that you can run on the VPS servers available from Onlive Server include Centos, Debian, Fedora, Suse and Ubuntu. The control panel options available to the users are Centos, VestaCP, Sentora, ISPConfig, ZPanel and Plesk.
Highest-Performing Singapore VPS Hosting
If you find that your website is not performing the way you want it to perform. If you are using more bandwidth then chances are that you require more resources. This might make it very difficult for you to remain in a shared server hosting plan. Singapore VPS Server Hosting means you will be sharing everything. It means you will remain restricted on the growth of your business website and your availability of resources like bandwidth, disk space and hardware can also affected due to bandwidth usage and traffic flow of the other sites hosted on the same server.
This is not the case with VPS where resources are not shared amongst the servers hosted on the virtual machines. The users on these servers have defined bandwidth and memory allocations within the virtual environment. VPS also offers users more disk space and bandwidth. While ensuring that the users are never compromised by the websites of the other users. VPS comes as one of the most flexible solutions for fast-growing websites.
Some commonly asked questions about VPS server hosting have detailed with their answers below:
Why is VPS hosting a great option?
For the ones who are looking to customize their website hosting servers or the ones that require extra technical flexibility in comparison to shared hosting, but at a lower price, VPS can serve as the best solution.
What do you get with VPS server hosting?
You get the resources of a server that seems to fully dedicated to the requirements of your site.
Do I need to be concerned about the security and maintenance of a physical server in VPS environment?
Since the hardware on the server is shared with the other users, you do not need to worry about the security and maintenance of the physical server.
VPS comes as the perfect solution for companies that require the many features of dedicated server hosting but within the most affordable rates.
Is the VPS environment protected and secure?
Yes. The environment is not only protected and secure but each VPS can even be stopped or rebooted independently.