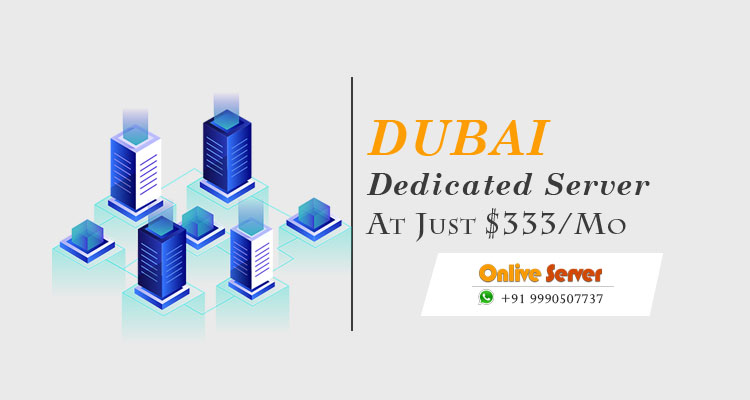 Dubai Dedicated Server
With our Instant Setup Dubai Dedicated Server, your new server may be up and operating in no time. We'll handle everything else. Choose the kind of server you want, its location, and the amount of RAM and storage capacity you desire. We also provide additional services, such as 24/7 technical support, server backup, and more. Therefore, Onlive Server is the best option if you want to set up your new web server without difficulty.
Dubai Dedicated Server Hosting Plans | Prices
Processor / Cores / Threads / RAM / Space
Location
Monthly
Action

UAE Dedicated Server – DSX1 – Intel Xeon E3-1230v5 – 4c/8t/3.80GHz, 8GB RAM, 500GB SSD
Dubai, UAE
$333

UAE Dedicated Server – DSX2 – Intel Xeon E5-2620v4 – 8c/16t/3.0GHz, 16GB RAM, 500GB SSD
Dubai, UAE
$444
What kind of commercial websites need a dedicated server?
A few considerations may be helpful while searching for the ideal internet hosting for your company. First, you must guarantee that the service provider has servers that you exclusively utilize. Dedicated servers have more excellent resources than shared servers since they are designed for enterprises. It indicates that they can manage more traffic and do it quicker and more efficiently than standard shared servers.
Most dedicated servers have additional services, such as unlimited data storage and transfer. Your website will always load quicker, regardless of its size. In addition, firms that provide dedicated servers often charge less than those that offer standard web hosting. Therefore, you may want a dedicated server if you place a premium on quality.
Considerations when purchasing a dedicated server hosting
When selecting a plan to host a dedicated server, it is essential to consider the following factors:
1. Budget. Determine the amount of money spent on the server. The more expensive the plan, its features, and services will be better.
2. Service Level: There are several dedicated server hosting plans, ranging from simply providing enough space for your website to including everything from an e-commerce platform to disaster recovery services. Choosing the one that best fulfills your demands and matches your budget is vital.
3. Typically, hosting businesses provide technical help to their clients 24 hours a day, seven days a week. Please keep this in mind while selecting a hosting company since it might be useful during difficult times or crises.
4. Most web hosting options do not offer backup and security solutions (although some providers have these as add-ons).
Why you may rely on Onlive Server as a supplier of Dedicated Servers?
Onlive Server provides dependable, dedicated servers due to our innovative approach to technology. Our servers housed in the most reliable and secure data centers imaginable. We regularly update our hardware and software to keep up with recent industry developments.
Onlive Server's cloud-based solutions are dependable and secure, providing customers with an unparalleled experience. No particular equipment or abilities are required to operate your server. In addition, as everything occurs on our platform, you can always speak with someone about your server if you have any issues or queries.
Last but not least, Onlive Server takes client input seriously and utilizes it to further our goods and services. We want everyone renting from us to have a fantastic experience, no matter what.
Why is Dubai-based Onlive Server dedicated server best?
With our high-performance, dedicated servers, your website will be as accessible as possible.
Here are the primary reasons you need to know.
100Mbps Bandwidth with Unlimited Transfer Server bandwidth of 100Mbps and transfer capacity of 100Mbps (both local and global)
Superior network-based DDoS protection and dependable insurance with round-the-clock monitoring.
Daily off-server backup for an unlimited amount of storage
The Montreal-based Onlive Server Data Center meets the stringent requirements of web hosting clients.
Now that it is your server, you will be able to install everything you need to improve the functionality of your online platform.
World-class Plesk or cPanel: Get started with the industry-standard control panel that offers a fantastic user interface (UI).
Our Managed Linux Dedicated Servers provide unrestricted support, and our 24/7 Dedicated Support staff facilitates the management of your server's storage, performance, and hardware.
Virtualization allows a dedicated server's resources to used for a variety of purposes. With virtualization, you may, for instance, build virtual machines for your tasks.
With root access, installing and configuring any necessary applications is simple. You have entire discretion and control over how you host and facilitate. It provides the most significant independence.
You may now operate a high-performance business engine that provides your company with optimal performance.
You have a significant amount of security in your hands. Use the security measures you deem necessary to secure your clients' data and any sensitive information.
Onlive Server's Cheap Dedicated Server Features
The Onlive Server makes it simple to get a license with only one click and for less money.
Your data and information will be safer if your internet business utilizes the company's best-dedicated hosting in Dubai. You will have built-in security mechanisms to protect your data from outside intrusions and assaults.
Self-Service Portal: Onlive Server's Dubai dedicated hosting has a comprehensive control panel. With Dedicated Server Hosting, you may perform many functions or routine tasks simultaneously.
99.9% Uptime: Onlive Server dedicated hosting in Dubai will provide your internet company with always-available, high-performance, and secure channels. Your company site will have access to a flexible, high-tech network that will provide maximum uptime and minimal downtime.
The Onlive Server also includes a staff of experienced and accredited specialists ready around the clock to assist with technical concerns. You will immediately have assistance and solutions for any of your issues.
How can a dedicated server acquire such strength?
A dedicated server is one of the most effective services for launching and maintaining a website.
In addition to hosting your website, it provides you with a comprehensive management platform. This involves establishing email addresses, producing content, and promoting your website on social media platforms such as Facebook, Twitter, and Instagram.
With Dubai dedicated hosting, it is simple to manage many websites from one account. Therefore, a dedicated server may be ideal if you wish to launch many internet businesses or want greater control over an existing firm.
FAQ
Can a dedicated server easily manage the traffic on my website?
When you choose a dedicated server, you have nothing to worry about. Because a dedicated server is designed for high-traffic websites, it is simple to manage the traffic on your site.
Can a dedicated server provide us with total control?
Yes, you can do whatever you want with a dedicated server.
Conclusion
We appreciate you reading our blog article. This post will focus on Onlive Server, a reputable firm specializing in high-quality dedicated servers. Please read this page and leave a comment telling us what you think of this firm and how hard it works to deliver quality services. We would appreciate it.