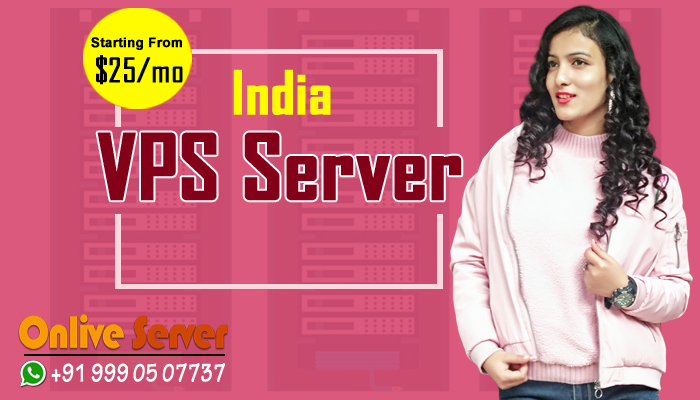 Indian VPS Server
Onlive Server is the first place to get Server Hosting Solution like Indian VPS Server Hosting Up to 10x faster than most powerful shared web hosting services and fast speed and no-downtime policy are the key factors of 100% cloud-based VPS hosting technology with excellent customer support free of cost. With Our Cheap VPS Hosting India you can Knowledge of future generation VPS Hosting Solution for Optimum Performance, Enhanced Security and Higher-level of Scalability.
Processor / Cores / Threads / RAM / Space
Location
Monthly
Action
High-Performance of Indian VPS Hosting:
Instant Deployment
Customizable Configurations
Fully managed support included
No risk of damage in your server
Lower maintenance costs (Free Technical Support)
Dedicated IP Address
CMS Integration (WordPress, Joomla, Drupal, Prestashop)
Web Hosting Control Panels(Ajenti, Baifox, cPanel, ClusterCS, DirectAdmin, Domain Technologie Control, Froxlor, Gnupanel, H-Sphere)
Custom Operating System (Linux/Windows)
Cloud VPS Server India offers capabilities and features of a physical server enabling clients to install OS and applications of their choice. That helps to run a physical server in order to share and handle several environments on the same physical device. This enables clients to do installation/re-installation of OS and also to perform booting or re-booting the allocated server separately. These virtualized spaces are software defined, and hence can easily be created and configured.
Plans of India VPS Server Hosting:
India VPS Server X: 1 Core, 1 GB RAM, 30 GB HDD, 1000 GB Bandwidth, KVM VPS: $25.
India VPS Server Y: 2 Core, 2 GB RAM, 60 GB HDD, 1000 GB Bandwidth, KVM VPS: $49.
India VPS Server Z: 4 Core, 4 GB RAM, 120 GB HDD, 2000 GB Bandwidth, KVM VPS : $99.
India VPS Server Custom (Upto 4 Core, Upto 16 GB RAM, Upto 300 GB HDD): $19.
Advantages of India VPS Server Hosting
 Increased Control :
Easy-to-use cPanel included (We are providing pre-install web hosting control panels to our customers with WHM/Cpanel support)
Optional root access
Technical Support
Semi-Private Resources:
High performance at affordable prices
Guaranteed memory
Flexibility in Storage
Triple Layer Firewall Security (Node Security, KVM Panel, VPS OS )
Cloud-Based Flexibility: In Cloud Based Flexibility you can manage space according to your needs and If you want more RAM then you can also buy from here. you can also get the option to reboot, restart, stop, suspend and unsuspended your server. Also you can reload OS as per your needs.
World Class Support:
Application level Support: Here you can get the Application level support like we can provide proper installation and integration of CMS for Various Platform likes Java, PHP, Perl, Python, Microsoft ASP.NET, Software as a Service, etc. Here we explain the name of CMS for Ruby on Rails Platform such as – Alchemy CMS, BrowserCMS, Radiant, Refinery CMS, Typo.
Mail Server Support: In most of VPS Hosting plans you can't get the pre-defined Mail Server like Zimbra, SMTP Proxy, HMailServer, Haraka, MMDF, Postfix etc. If you want mail server support then we can provide with proper installation of these Mail Server according to your choice.
Technical Support: Here you can get the expert technical support Email, Skype: ONLIVEINFOTECH and Live Chat in both languages Hindi and English.
Windows VPS Hosting Designed for next-level performance:
Onlive Server created the next Level Performance through Windows and Linux VPS. Cloud VPS Hosting and Windows VPS Hosting are mainly available for developers, innovative startups, businesses and many more. They can get High Speed, Reliability, Flexibility and Scale your computing needs to grow their business.
Delivers Fast Read, Write And I/O Speeds:
Enjoy a performance of the server that delivers fast read, write and I/O speeds. Most VPS hosts are still using old RAID systems, which are slow. Onliveserver.com utilizes 3-way storage hosting. This means your server is always stored on three different servers. Keep your data safe and secure.

Multi-location Support:
Onlive Server has many data centers around the world and in India data center is located at Noida Location. If you want Cheap Dedicated Server Hosting then get in touch with our specialist Via Call, Email, Skype and Live Chat. You don't worry about latency, as there is always one in a location nearby. All locations have DDOS protection. 24/7 Support that puts the power to managed the VPS Hosting. We help you reduce your server management time, so you can focus on running your business.