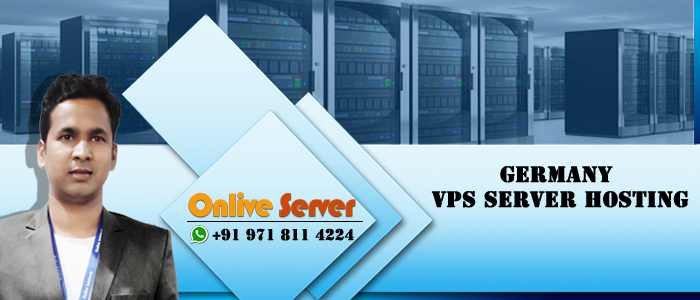 Germany VPS Server Hosting:-
Are you looking for secure level hosting services and within an affordable range, then Germany VPS Server hosting by Onlive Server would be the best solution for business? It is perfect for medium and small businesses because this kind of hosting offers proper storage space and bandwidth to businesses. The Germany VPS Server has the ability to host sites with huge traffic while being fully affordable. Once your business gains momentum and you have increased traffic on your website, then you have the option of going for VPS hosting by Onlive Server. This VPS hosting server can perform all the works of a conventional local server. This feature enables more utilization of resources than a shared server.
Germany VPS Servers
Data Center
Plan/Cores/RAM/Space/Bandwidth/Hypervisor
Operating System
Monthly
Action
These server hosting plans also come with advanced firewall protection for protecting the servers and their data. There is unlimited bandwidth available to the users making it easier for them to avoid purchasing other packages for meeting their bandwidth requirements. This helps in making huge cost savings.
Why should consider Germany VPS Hosting for your high traffic websites: –
Better Performance: –
It Germany VPS Server would load without any delays due to the availability of Suitable resources. Germany VPS offers great hosting options for all types of websites and especially high-traffic websites with high performance.
Appropriate Dedicated Resources: –
you will need more disk space, bandwidth and memory for a busy website. This requirement can only be completed by VPS hosting through Onlive Server because it has dedicated resources unlike the typical shared hosting service.
Security: –
Germany VPS hosting packages allow maximum protection by offering number of monitoring tools and firewall. It saves spamming, hacking and various malicious virus attacks of high traffic websites.
Backup Facility: –
This VPS Server ensures that all your precious data is safely placed on the virtual server, and configure automated backups on local server as well as remote locations.
Watch Video
Germany VPS Server Hosting is prime attraction for safe and security business and websites. Also, the efficient connectivity worldwide is also a reason people are spending money on the VPS server hosting services. It allows the clients to choose the customized software applications to run on the web hosting server, and provides the 24*7 free supports to their clients.