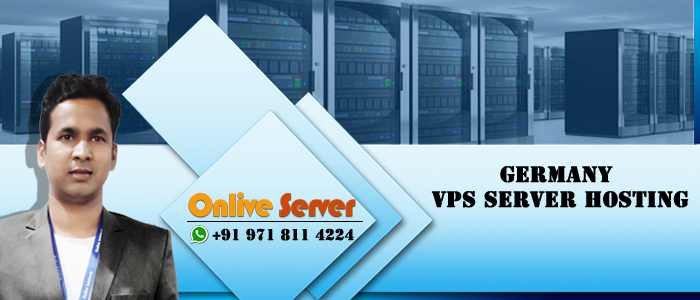 The brand-new hosting method offered by Onlive Server guarantees the finest user experience for your clients. It's also the ideal answer for your company because it's affordable and adaptable. It provides many advantages, like data redundancy, performance guarantees, and multiple locations worldwide. It has a highly skilled support staff so that everything will run smoothly throughout your entire time with us.
A Germany VPS Server is ideal for your hosting needs at reasonable pricing. We provide hosted services in Germany, Austria, Switzerland, and the United Kingdom with a qualified team of specialists dedicated to ensuring your project is prosperous.
The first thing that springs to mind when you think of hosting is "a server that holds my material." However, hosting involves more than just servers. Small businesses are increasingly relying on hosted services like Germany VPS Server. Consumers must consider various variables when picking a hosting company, such as price, dependability, and overall customer service quality. The VPS Server Germany offers a nice balance between cost and quality.
How to choose a hosting web service?
Selecting a web hosting business is the first choice you must make. Many companies on the market provide various services and packages but picking the best one might take a lot of work. You can make this choice with the aid of this article.
There are many factors that you should consider while selecting a web host:
1. Technology – You require a robust server that can easily manage your websites and applications. Looking for reputable and secure servers would be beneficial to safeguard your company's data from attacks and viruses.
2. Support – Most of the time, people do not consider this aspect because they typically get their services from large organizations that offer round-the-clock support. If you want an affordable solution, look for smaller businesses that provide little to no help or limited support.
3. Speed – This factor is essential because it affects how quickly your website will load on various devices, such as mobile phones and tablets. Hence, it is necessary always to check what kind of server your web host offers and whether it is sufficient for your website's performance requirements.
Data Center
Plan/Cores/RAM/Space/Bandwidth/Hypervisor
Operating System
Monthly
Action
High Server authority
A business must use a powerful server to host its website. To ensure a trustworthy hosting service, any company should prioritize a hosting provider with a high server authority. High server authority is required for a reputable web host so their clients can receive unbroken service even during busy times. Your company will be more secure and stable with the higher server authority.
Intensified data security
They installed all the software for improved data security on our Germany VPS server. Our experts can install any software required for your online store and will also ensure that it integrates flawlessly with our servers. Because we handle malware and viruses for you, you won't need to worry about them.
Offers You Best VPS Server in Germany
It is a well-known provider of VPS hosting. Our cloud servers can host your website or application. We offer you the best VPS server at the most competitive cost. Use our 24-hour technical support to quickly resolve any technical issues you may experience.
Advantages of VPS Server Hosting:
High-Performance Servers

100% Uptime Guarantee

24/7 Technical Support

Free Domain Name Registration

PHP 5 & MySQL 5 Support
IPV4 and IPv6 addresses
We installed the Linux operating system on our servers, which gives you the finest performance and dependability.
24/7 support
Our knowledgeable technical support staff will be happy to help with any issue or query.
Service Level Agreement
"I want my site up 99% of the time," is a better way to state what you require from your hosting company. This statement has a flaw in that it cannot be accomplished. However, it presents a convenient opportunity for providers who wish to capitalize on their clients' alleged ignorance of hosting solutions by making implausible uptime claims.
SSH Root Control
One of the most crucial factors to consider when selecting a VPS hosting service is SSH root control. SSH root control allows full access to your server's resources from anywhere globally. Even if your server is idle, you can still log in and use it just like any other computer on your network.
Additional Services
We offer our customers a variety of additional services, such as
Managed WordPress hosting

Domain Registration

SSL certificate (for secure websites)

Email address forwarding

Blogging and website designing
Control Panel Access
A crucial component of your hosting web service is the control panel. You can choose email services, FTP access, databases, and so forth, and manage your website there. You can also transfer to an existing domain name or alter the domain name in the control panel.
Watch Video
Conclusion
Onlive Server is one of the best solutions you could ever pick if you want to purchase a VPS server! One of the best places to get Cheap VPS Server is Germany VPS Server. These are more affordable than similar suppliers who offer the same services and are also quite effective.