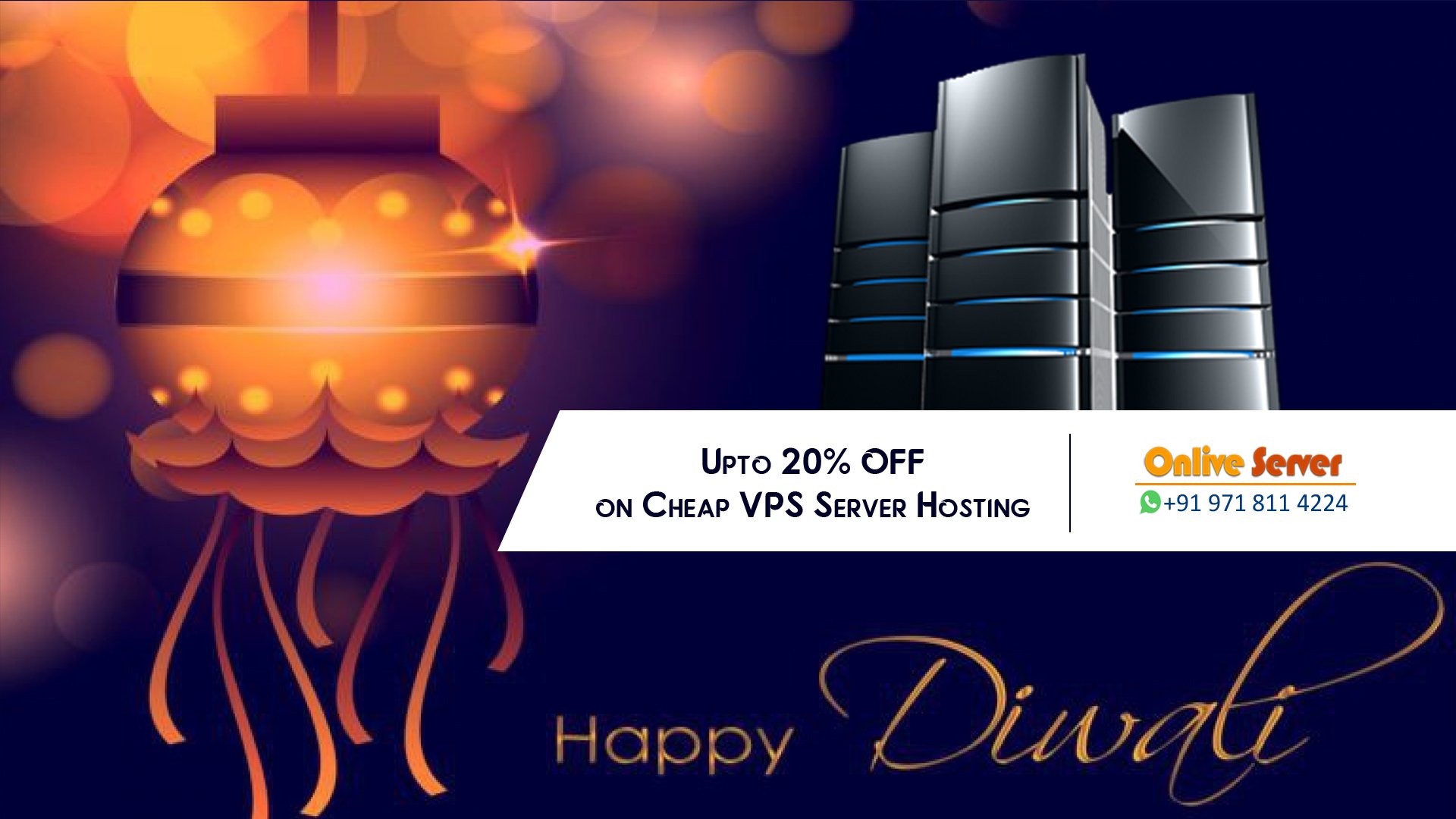 Cheap VPS Server Hosting
This Diwali gets heavy discount on VPS Server Hosting plans. Onlive Server brings a special Diwali offer for our customers with powerful VPS Hosting packages. Get Upto 20% OFF on each Cheap VPS Server Hosting plans. Exclusive offer for the First buyer of the VPS Server. Onlive Server brings to our customer KVM virtualization based Cheap VPS Server Hosting Plans with advanced features and additional support.
Processor / Cores / Threads / RAM / Space
Location
Monthly
Action
The company offers cheap VPS Server with the latest and smart KVM virtualization technology, Because of which we are connected to people across the country. Our hosting plans are the perfect starting point to run your business smoothly. Enjoy reduced server management costs with our VPS Hosting Cheapest plans.
We offer high resources and capability to run server flexibly. Get whole VPS server in this Diwali with complete features that are dedicated to you and your business website which is helping to increase bandwidth and volume of traffic of your website. Take your business to the highest Peak on the session of Diwali. Higher Level of flexibility and Security comes with our all VPS hosting plans which means the user can host their websites with the great level of control. You can use our VPS Server with Proxy IP Server, DNS, VPN etc.
Security: Onlive Server brings their VPS Server with unlimited features and the top level of security with firewall network, TLS, SSL, SLA etc, it keeps your network data secure in the proper manner. Higher security necessary that's why use only trusted networks. Our Cheap VPS Server available with free from malware, unauthorized access, virus, and spamming and other attacks. We provide great security breach, no anyone can break security. So, no chance to lost important data. Our data-centers are protected by DDoS security. Plus, our Cheap VPS Server performs better with more reliable and secure service.
Apart from that, Onlive Server ensures to give free management service with senior technical web hosting engineers or support team that are always available to assist you and instantly complete their tasks.
Simple, Powerful & Reliable Cheap VPS Server Hosting Service
Ready To Use:
Instant Setup
Install your own Applications
Choice of Operating Systems
Proper installation of Control Panels
Full Root Access
Premium Bandwidth
Dedicated RAM & CPU
High Potential Service:
Perfect for complex websites or heavy workloads
Seamless Upgrade option
Higher Security
99.9% SLA guaranteed
Support Service:
24/7/365 Managed Support
FREE Consultation
Get Huge Discount on This Diwali with VPS Server Hosting Plans 
YOU CAN PICK A LOCATION FOR VPS SERVER HOSTING
Here, you can choose any location based on latency, we provide cost-effective hosting service for 30 plus countries with nearest data-center.