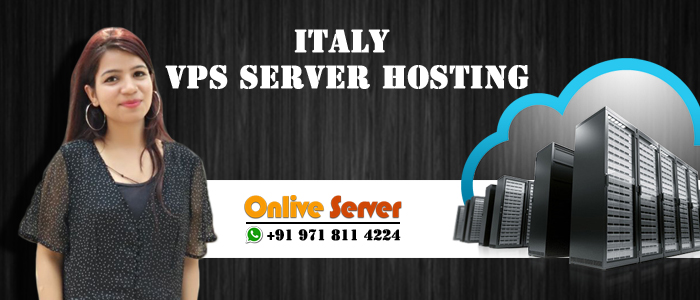 VPS hosting is a type of web hosting that allows businesses and individuals to have their own servers. This server is then partitioned into several virtual servers, each with its own operating system and resources. VPS hosting Italy is a popular choice for businesses because it offers many benefits over other types of web hosting, such as shared hosting. For one, it provides more control and flexibility over your server. You can also expect better performance and security since you're not sharing your server with other users.
Italy VPS Server Hosting
If you are looking for a cheap hosting option, you may want to consider using a virtual private server. This can be a great way to get the most out of your hosting without having to worry about the cost or the complexity of setting up a physical server.
When you use a VPS in Italy, you will be able to get all of the features of a Dedicated Server without having to pay for the entire thing up front. This can save you a lot of money, especially if you only need the required amount of space and bandwidth.
A VPS can also offer you more flexibility when it comes to choosing your operating system and software. You can choose from Windows or Linux, and you can even install custom applications on your server if you need them. This can be very helpful if you have specific needs that are not met by the default options.
Another benefit of using an Italy VPS Server is that it can help improve your website's speed and performance. When your website is hosted on a physical server, it can be subject to things like network congestion and hardware issues. However, when you use a VPS, these problems are much less likely to occur because your site is served from a separate machine.
Italy VPS Server Hosting Plans
Data Center
Plan/Cores/RAM/Space/Bandwidth/Hypervisor
Operating System
Monthly
Action
When Should You Try VPS Hosting in Italy?
If you are looking for a more powerful and flexible hosting option than shared hosting, then you should try VPS hosting in Italy. VPS (Virtual Private Server) hosting gives you your own virtual server to host your website or application, with its own dedicated resources and IP address. This means that you can customize your server environment to suit your needs and enjoy increased performance and stability.
There are many benefits of VPS hosting, but the most notable ones are its affordability, scalability, and flexibility.
-Improved performance and stability: Since you have your virtual server, you will not be sharing resources with other websites on the same server. This can lead to improved website speed and stability, as well as reduced downtime.
-Flexibility and control: With VPS hosting, you have complete control over your server environment. This includes things like choosing the operating system, installing applications, and configuring security settings.
-Scalability: VPS hosting is very scalable – you can easily upgrade your package if you need more resources in the future. This means that as your website grows and traffic increases, you can easily upgrade your hosting plan to accommodate the additional traffic. This is a major benefit over shared hosting, which can often become overloaded and slow down your website. This makes it ideal for businesses that are expecting growth in the near future.
-Affordability: Although VPS hosting is more expensive than shared hosting, it is still an affordable option for businesses that need more power and flexibility than shared hosting can offer. This makes it a great option for small businesses or those just starting out with their online presence.
There are some drawbacks, nevertheless, that you might experience. For instance, you can be unhappy with the resources given to you. Sometimes they might act irresponsibly and make errors. The dedicated server in Italy will be useful in that situation. Or, if you believe that you cannot effectively host the VPS server, the managed Dedicated Server Italy will also be excellent.