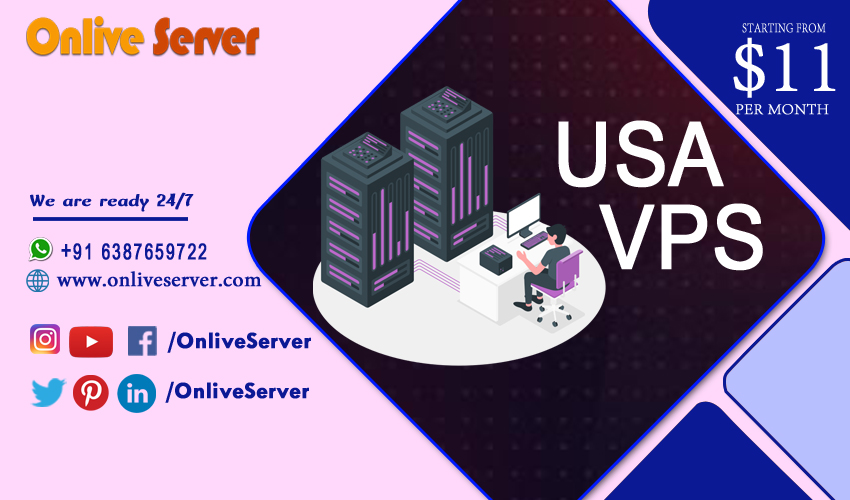 USA VPS Hosting
If you are a business owner concerned about which server hosting service would be perfect for you, then you must definitely go for USA VPS Hosting. That's because it is not just economical but also goes a long way in enhancing the online business performance of the site that it hosts. First things first, what is a virtual private server? Technically speaking, VPS or virtual private server is a virtual system sold in the form of service by the web hosting service providers. The web hosting providers providing VPS solutions execute the copy of the software system, and the users of this system have root-level access to its operating system.
Processor / Cores / Threads / RAM / Space
Location
Monthly
Action
 This means that they have the flexibility of installing almost any type of software that goes with the operating system. The virtual private servers are technically software-oriented, and thus they are perfectly ready to be organized and designed in a simple manner. For varied functionalities, they serve as dedicated servers while their prices are very low.
Understanding Virtualization Technology
Virtualization offers complete security with the resources of a server being distributed or allocated to the different sites being hosted on one physicals server within the USA VPS hosting environment. All the individual virtual servers remain segregated from one another and have the potential of executing their very own and completely built operating system. Also, this operating system can be rebooted very easily as a virtual instance.
Partitioning an individual server to appear as several servers is a procedure that has been quite popular. In this setting, the physical server implements a hypervisor that releases, designs, and handles the guest operating system along with the virtual machines. All the different guest operating systems are allotted varied resources of the server. As the VPS executes its very own copy of the operating system, users get root-level access to the OS and are thus able to install almost any kind of software. Nevertheless, it is important to note that virtual private servers generally have limited processor time, disk space, and RAM. This is because the number of virtualization consumers using individual machines is high.
The Advantages of Linux VPS Server
Technically speaking, Linus is an operating system used across the USA VPS hosting environment. This OS has gained huge popularity over time mainly because of its cost-effectiveness and also because it is open-source software. Linux is a highly popular and useful OS, with Linux VPS servers coming with a large number of advantages. The Linux VPS servers share the same system and are not comprised of emulation overhead.
Drive Real Difference with USA VPS Hosting
So, you have plans of starting up with a completely new venture online? In such a scenario, it is quite likely for you to vacillate between the different server hosting options available in the market. It is very easy for any individual to get completely bemused when it comes to choosing the right option. There is dedicated server hosting, shared server hosting, and virtual private server hosting. Each server hosting option comes with its own set of benefits and drawbacks.
For instance, shared server hosting is far less expensive in comparison to a virtual private server and dedicated server hosting. Also, it enables users to host several sites while sharing the same physical system with a large number of users. On the other hand, dedicated servers are fundamentally perfect for websites witnessing a lot of traffic. But this kind of server hosting can be very expensive mainly because dedicated servers are allotted to just one user at a time.
Speaking of USA VPS hosting or virtual private server hosting, it rests comfortably between shared server hosting and dedicated server hosting. It comes as a cost-effective solution and a good alternative to dedicated server hosting. Besides this, it facilitates the users with a wide assortment of features that help them in gaining a very powerful presence online. Thus, it is way better than shared hosting while being a bit less expensive in comparison to dedicated server hosting.
Quick Glance at the Important Features of USA VPS Hosting
The most important thing worth noting about USA VPS hosting is that the users of this server hosting option get the power of running the in-demand operating system and configuring applications instantly. They also get the flexibility of scaling required resources either up or down as they match their needs. There are other important features that make VPS server hosting the most preferred web hosting solution amongst businesses. We will have a quick look at them below:
Top Quality Performance
VPS server hosting offers unremitting performance while providing root-level access to users. Also, it remains least affected by the different functions of neighboring sites.
Processor / Cores / Threads / RAM / Space
Location
Monthly
Action
Seamless Customization
Virtual private servers come loaded with the features of a dedicated server, as is the seamless customization feature of the servers. It is very easy for the users to configure a firewall set up on a VPS, which is not the case with shared hosting. Cheap VPS Hosting servers allow users to get exclusive IP addresses and lock ports. It even gives them the scope of customizing mail, cPanel, domain, and database as per their business needs.
Robust Security
VPS provides rigorous security, and that is because each hosted account remains independent of the other varied accounts being hosted on the same server.
In the end, it would not be wrong to say that if users are able to leverage the advantages of USA VPS hosting, then nothing can stop them from gaining a competitive advantage over their competitors.