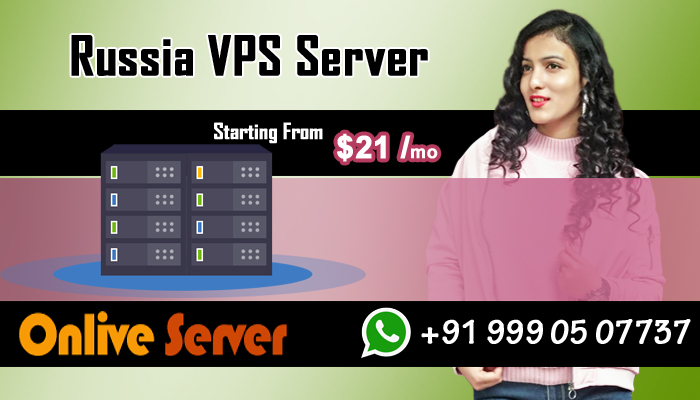 Russia VPS Server Hosting:
Are you looking for reasonable and best reliable Linux and Windows VPS Hosting in Russia? Onlive Server provides Russian VPS Server hosting with high reliability for those businesses that need to develop hosting for their Website. It permits the user to have complete control over the server. You can choose the best operating system and hardware according to your business needs. We offer Cheap VPS Server Hosting in Russia with services including maximum performance, remote management, located in secure Russia data center, high network uptime assurance and many more. Our Russia VPS Server Hosting price ranges between $21 and $79 per month. You can pick the plan that matches all your business demands.
Processor / Cores / Threads / RAM / Space
Location
Monthly
Action
When you talk about taking your business online then you really cannot ignore the importance and value of Russia VPS Server. Russia VPS Server Hosting is the best option for your online business. For any business, large or small, new or old, a dedicated online server is very essential. It helps in providing the businesses with high bandwidth which is a dire requirement for any large and complex websites. When you have high bandwidth then you can easily attract and cater huge user traffic on your site.
Processor / Cores / Threads / RAM / Space
Location
Monthly
Action

Russia Dedicated Server – DSX1 – Corei3-7100 – 2c/4t/3.9GHz, 8GB RAM, 2x500Gb SATA
Moscow, Russia
$99

Russia Dedicated Server – DSX2 – Intel Xeon E3-1230V5 – 4c/8t/3.80GHz, 16GB RAM, 2x1Tb SATA
Moscow, Russia
$150

Russia Dedicated Server – DSX3 – Intel Xeon E3-1270v6 – 4c/8t/4.20GHz, 32GB RAM, 2x2TB SATA
Moscow, Russia
$189

Russia Dedicated Server – DSX4 – Intel Xeon E5-1650v4 – 6c/12t/4.0GHz, 64GB RAM, 2x512GB SSD
Moscow, Russia
$270

Russia Dedicated Server – DSX5 – Intel Xeon Silver 4110 – 8c/16t/3.0GHz, 96GB RAM, 2x1TB SSD
Moscow, Russia
$299
Russia VPS Server Hosting is required for hosting your websites and to get high traffic along with proper growth of your business. Russia VPS Server is rising popularity of its services in wide range of country as more business.
Frequently Asked Questions VPS & Dedicated Server Plans:
– Which type of payment method do you accept?
We accept all major payment methods like PayPal, pay money, VISA, Master Card and bet Banking.
– Can I reboot my server?
Sure. You can reboot any Linux server.
– Can I reinstall the OS?
yes, you can reinstall the OS.
– What is your guaranteed uptime?
We offer 99.9% guaranteed uptime of every month.
Russia Dedicated Server:
If you need a more advanced host with intensive customization options, then you can check Russia Dedicated Server Hosting with full root access and technical supports. Our DMCA Ignored VPS hosting with KVM virtualization provides better performance, scale ability, density, dynamic resource management, and ease of administration than the alternatives. You can Manage your Dedicated Server with Plesk or cPanel / WHM. Our dedicated server hosting company in Russia provides every possible support to your server and free consulting on any information regarding servers. We offer Dedicated Server Hosting plans with all of the software tools and the same LAMP stack (CentOS, cPanel) installed on their web hosting plans.
Russia VPS have both high-end and low-end possibilities. Russia Dedicated Server machines usually have a couple of hosting conditions you can choose from.Our organization offers you moderate Russia Dedicated Server Hosting, which is accessible for your everything business class whether it is little or medium. It included bunches of committed highlights like high transfer speed, server observing, information security and substantially more.They are constantly accessible any server issue you can reach them whenever they will resolve your concern as conceivable as possible. Aside from that, we give you root get to authorization or full control over the server so you can do any adjustments in it effortlessly. Because of its adjustable component, you can include or expel any product your server as per your prerequisite.